Core Mattress Protector - Crib - Final Sale
FINAL SALE
Keep your baby's mattress protected and cool with our Core Crib Mattress Protector. Designed with comfort and protection in mind, this protector is made with advanced Outlast® temperature regulating technology that helps regulate your baby's body temperature and prevents heat buildup. The quiet waterproof fabric layer shields the mattress from liquids and germs, ensuring it stays clean and new. Your baby will sleep in space-aged comfort and temperature control, giving you peace of mind. Get the Core Crib Mattress Protector today and protect your baby's mattress while ensuring comfort.
Final Sale items are not eligible for return, exchange, or the 60-night trial period.
View full details
Ground shipping and returns are FREE for all US orders. Shipping typically takes 3-7 business days for most in-stock merchandise. Canada and express shipments are available for an additional fee at checkout.
Our 2023 Extended Holiday Returns policy requires that items purchased between November 1, 2023, and December 31, 2023, are returnable and exchangeable through March 1, 2024, except for final sale items or items ineligible to be returned due to our standard Terms & Conditions.
Utilize Shop Pay Installments or PayPal Credit during checkout as flexible payment plans to split your purchase amount into equal and interest-free payments.
Additional Details
Rest easy knowing the baby's mattress is protected. Our Crib Core Mattress Protector's soft, stretchy, HDPE / polyester knit cover lets the baby settle into the mattress without any unnecessary noise or ruffling. Outlast® Xelerate™ temperature regulating fabric absorbs, stores, and releases heat as the temperature in the crib changes.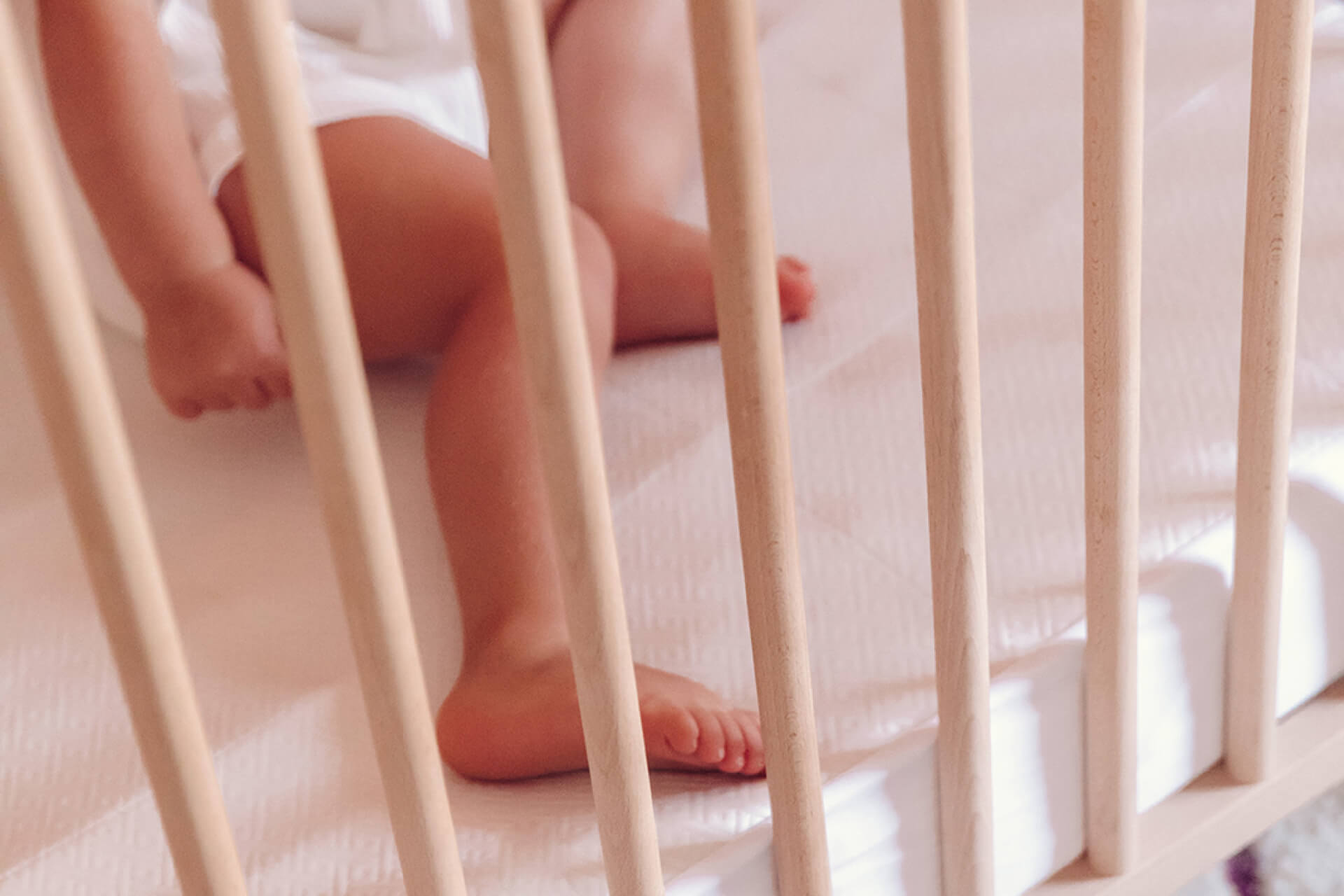 Why we're different.
Traditional bedding and moisture wicking technologies react to changes in your body temperature while you sleep. Slumber Cloud is doing something different. Slumber Cloud Bedding utilizes Outlast® technology for an unmatched approach to temperature regulation. Outlast® technology is proactive, not reactive. As your body temperature increases during sleep, Outlast® technology stores that heat to keep you cool, and then releases it as you cool down...keeping you feeling "just right".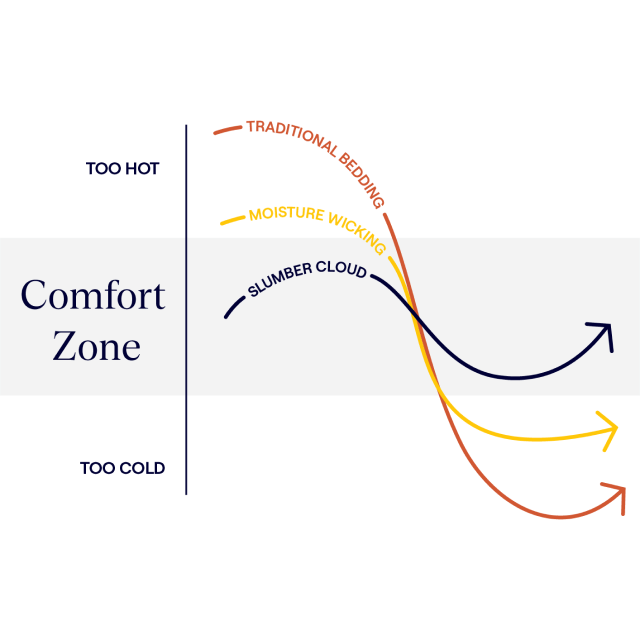 Our premium lining fabric takes a proactive approach by employing active temperature control properties, versus other "cooling" bedding that is moisture-wicking and simply reactive.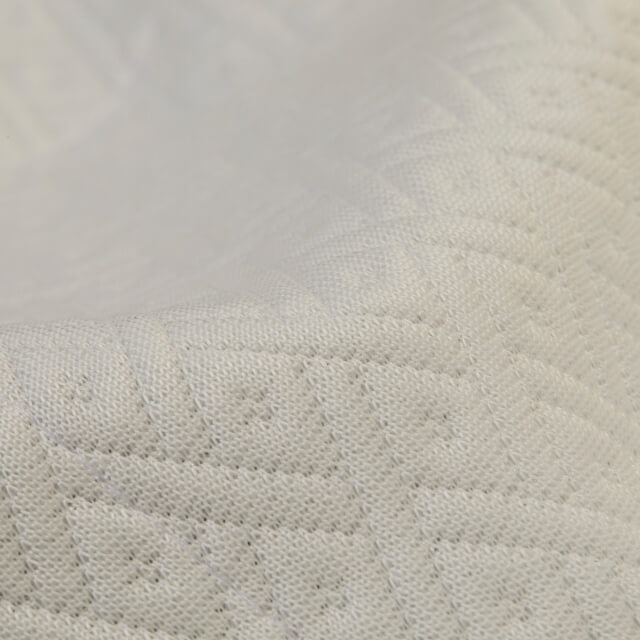 Outlast® materials improve comfort for: Anyone looking for a more comfortable night's sleep - they'll sleep cooler and more comfortably. Sleepers who struggle with hot flashes and night sweats - proactive temperature regulation means they'll sleep cooler and drier and wake up feeling refreshed. Thermally incompatible couples - individuals can sleep at their own ideal temperature.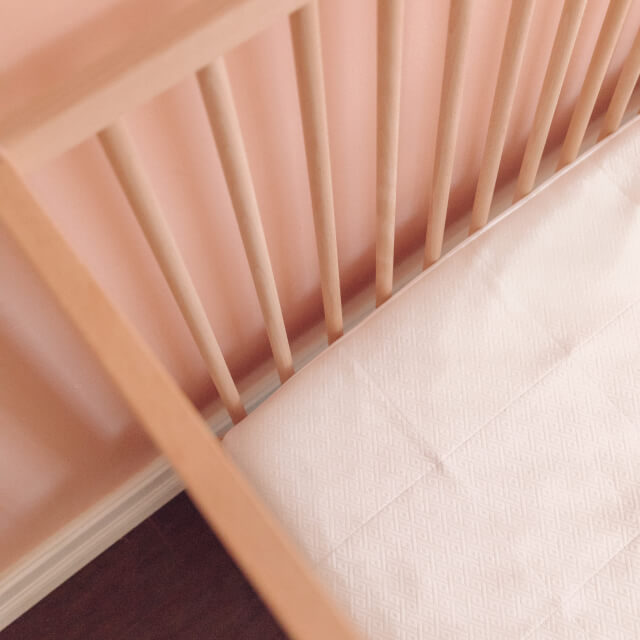 We pass on everything we learn to our customers. From sleep studies to new technologies, we want to help you make informed decisions about your sleep.
Click to learn more about our studies: Heat Sleep Study Humidity Sleep Study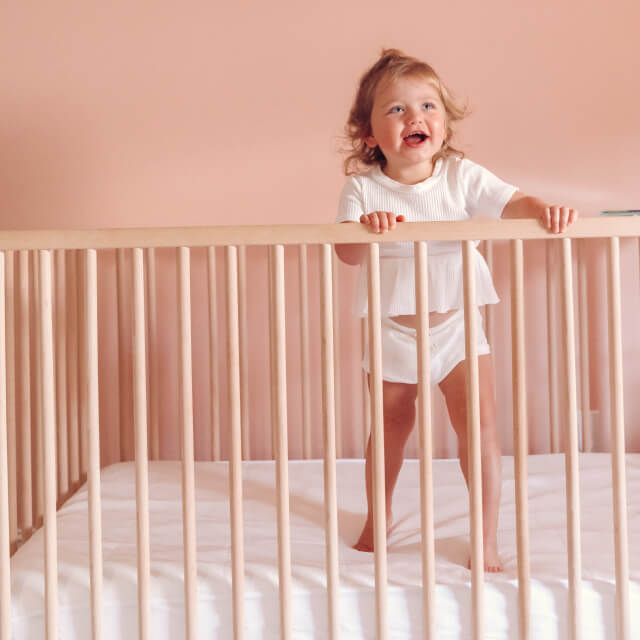 The thoughtfulness is in the details.
It doesn't stop at thread count. It's the little things, the thoughtful details, that make our products the best available.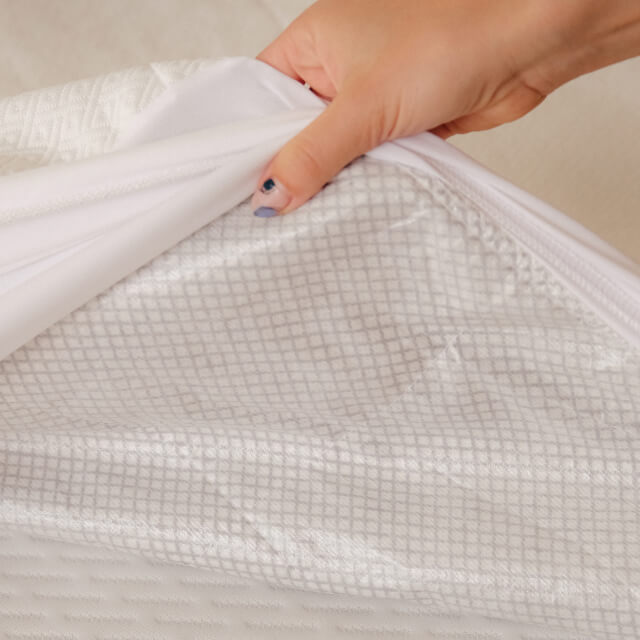 HDPE / Polyester Blend
A HDPE / polyester blend cover provides soft and durable yet silent comfort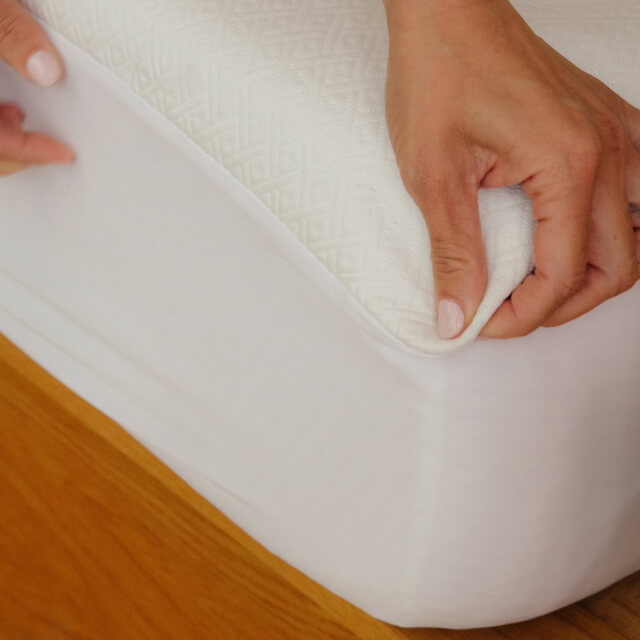 Up to 10" of Depth
Fits any mattress up to 10"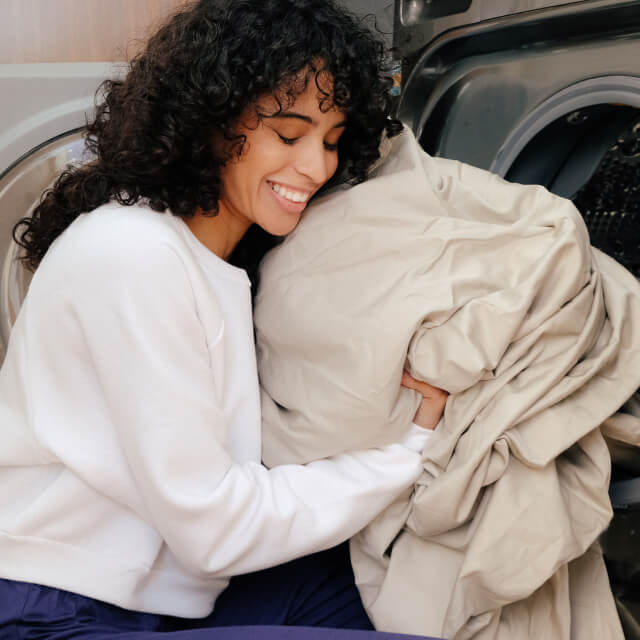 Easy to Care For
Just throw it in your home washing machine
Most frequently asked questions.
How does the technology in the bedding work?
Outlast® technology is made of a unique material that can absorb, store and release excess heat. As an individual's skin temperature increases, the technology will absorb that excess heat to help reduce overheating. The material will store the excess heat until the skin temperature begins to drop. When this occurs, the stored heat is released back to the individual to prevent chill. By managing the build-up of heat and moisture under the covers, Outlast® technology helps keep you at a comfortable temperature so you sleep "just right."
Does Free Shipping Apply To International Orders?
Free shipping is only valid for US and Armed Forces delivery addresses. However, we do offer discounted shipping rates to Canada addresses.
Do you ship internationally?
Currently, we only ship internationally to Canada. At the time of purchase we include the cost of shipping, taxes, and duties for Canadian shipments. No additional fees will incur at delivery, but if they do please contact our customer service team at info@slumbercloud.com to take care of the issue. For all other countries, if you find a forwarder or have a friend or family member here in the states, we would be more than happy to work with you to get it there.
Can I still return an item even if it's been washed?
We accept returns in any condition within 60 days of purchase! We want you to absolutely love your new bedding, so if you wash an item, try it out, and decide it's just not for you, we can definitely still initiate a return. Please note we do our very best to donate all returns to local charities instead of a landfill. We appreciate your help in this process by washing any used items before returning them to us.
Are shipping fees covered for returns?
All shipping fees for domestic returns are completely free! When you initiate a return through our returns platform, you will receive a prepaid shipping label to get the item back to us. If you live outside the US and are looking to initiate a return, please check out the return policy in the International FAQs.
How do I initiate a return?
If you're looking to initiate a return, just head over to our returns page! Please note that we are not able to process returns for items listed as Final Sale or past the 60 day return period.
What is your return policy?
Bedding: All bedding products, excluding "Final Sale" items, come with a 60-Day Satisfaction Guarantee. Sleep on it, wash it, and really test it out - If you are not fully satisfied with your new bedding you can return the item(s) within 60 days of your purchase date, no questions asked. A refund will be issued, within 7 business days of receiving the returned product.

Final Sale: Final Sale are not eligible for return, exchange, or the 60 night trial period.

Apparel & Home: Items in new and unopened condition are eligible for a return or exchange within 60 days of purchase. In the event of a return or exchange, our team will inspect the item and if determined it is new, a refund or exchange will be issued within 7 business days of receipt. If the item is in used condition, missing tags, or has been removed from the packaging, the return or exchange will be voided and the product donated to a local charity.
Are your products covered by a warranty?
Yes! All of our products are covered not only by the 60 night trial period but also a 180 day warranty which covers manufacturers defects (i.e. stitching, sizing). Please note in addition to damage caused by disregard of care instructions, temperature performance is not considered a manufacturers defect or covered by the product warranty. Free Shipping & Returns
All U.S. orders are shipped right to your door, free of charge. Try it For 60 Nights
Sleep on it, wash it, and really put it to the test for two whole months! If you don't love your new bedding, just return it for a full refund. No questions asked!